Thank you for your interest in The Venue At Two Nineteen in Sulphur Springs, Texas. The information listed below is the basic price list for the venue. Please note items may be adjusted accordingly to fit your specific requests. Prices are subject to change at anytime. Please add decorating and cleaning up to your total booking hours.

Weekend Daytime Party Package (for events ending by 4pm) $400 for three hours of access

Rehearsal package (4 hours) - $500

Half-day (6 hours) - $750

Full-day (9am through midnight) - $1500

Weekend a la carte - $200 per hour

Weekday a la carte - $125 per hour

Packages include: setup and break down of all tables and mahogany chairs; choice of white or black linens for tables, use of projector, use of Bluetooth-capable sound system, use of catering kitchen. Two ADA-accessible restrooms.

Weekend Daytime Party Package (for events ending by 4pm) $400 for three hours of access

Use of space for photography (bridals, etc.) $75 per hour with two-hour minimum (no tables)

We offer chair cushions - $1 per cushion, basic centerpieces ($5 each), in-house floral designer (custom quote)

Rehearsal Dinner and Wedding Day Packages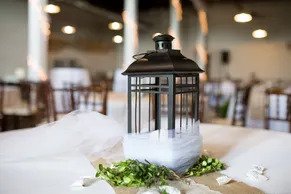 Take the stress out of decorating and the rehearsal dinner and enjoy our day and 1/2 rental. Come in the day before and get everything decorated so you can spend your wedding day stress free!

Weddings and Receptions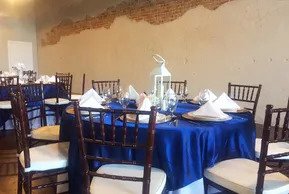 At The Venue at 219, our goal is to make sure your special day is amazing! We take great pride in being part of your wedding day. We have created a venue that is perfect for your wedding or reception. The Venue at 219 provides a unique atmosphere. You create a vision of your wedding and we help make that dream come true!

Bridal or Baby Showers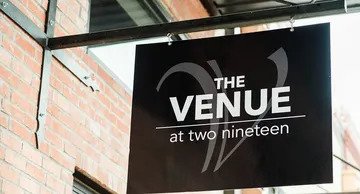 The Venue at 219 is the perfect place to have your bridal or baby shower.

Photography space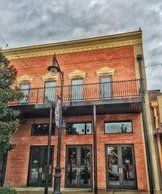 Needing a beautiful spot to take engagement or bridal photos? The Venue 219 has a unique feel to make your pictures as beautiful as you are!

Weekday Business Meetings/ Conferences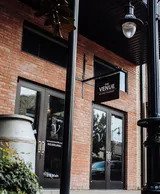 The Venue at 219 provides a unique, professional space for hosting any business training/meeting. We are proud to help plan for everything you need at your business meeting/training; therefore, saving you and your company time and efforts. Our business package offers the amenities to meet your needs. We set up tables, chairs, coffee, water, snacks, as well as notepads and pencils for the training. The Venue at 219 will be honored to have your company's next corporate meeting and dinner.

Birthday Party Packages

Enjoy your birthday party at The Venue at 219. Call about our party prices!